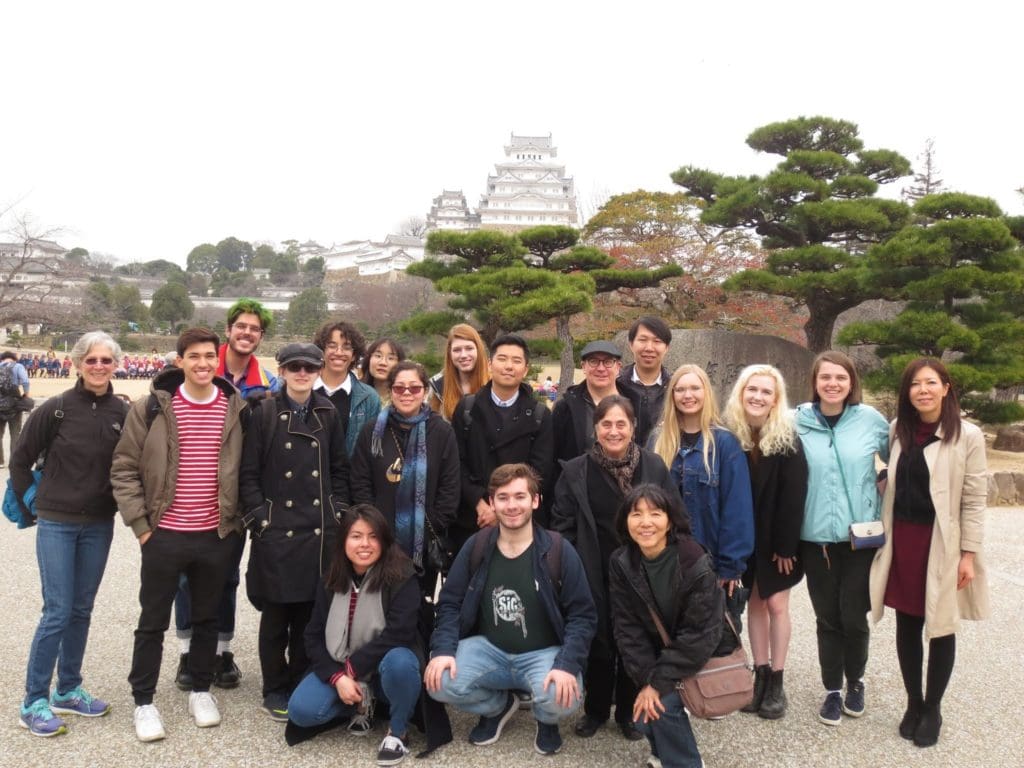 The Associated Kyoto Program, Inc. (AKP) is a non-profit organization incorporated in the Commonwealth of Massachusetts. In cooperation with Doshisha University's Organization for Promotion of International Cooperation, we operate an independent program for undergraduate students from US colleges and universities.
Since our inception in 1972, we have provided study opportunities in Kyoto for over 1,700 students and fellowships to scores of faculty members from US institutions for research and teaching in Kyoto.
To provide a rigorous academic and cultural experience that enables college students from US institutions, regardless of their academic or personal background, to develop a multifaceted understanding of Japan, Japanese culture, and the Japanese language.
Through a liberal arts tradition that combines in-class study with opportunities to experience Kyoto through field trips and homestay immersion, AKP seeks to foster in its students a long-lasting intellectual curiosity of Japan, respect and appreciation of other cultures, and cross-cultural communication skills with which they can succeed in today's interconnected world.


AKP Kyoto Center
The Kyoto Center occupies part of a handsome nineteenth century
brick building on the main (Imadegawa) campus of Doshisha University in north central Kyoto. Graced with shade, trees and vintage buildings (including five government-designated historical monuments), the Imadegawa campus is one of the most beautiful in Japan. With a subway station at Doshisha's west gate and major bus routes skirting the campus, the Kyoto Center is easily accessible from anywhere in the Kyoto area.
AKP US Office
The AKP US Office, located on the campus of Pomona College in Claremont, California, serves as the administrative headquarters for the program. Both the Chair of the AKP Board of Directors, as President of the organization, and the AKP Program Administrator coordinate and manage the program from here. They are also supported by members of AKP's Board of Directors, which consists of faculty members across AKP's thirteen consortium institutions.
AKP Agent College
The AKP Agent College, which grants academic credit to program participants, is also Pomona College. Students who need an official transcript of courses taken on AKP are instructed to contact the Registrar at the AKP Agent College directly, as transcript requests cannot be handled through the AKP US Office.
Over the past 48 years, AKP has strived to deliver a program that can provide the best experience possible for our students. To see more about what AKP's program can offer you during your time in Japan, click on the button below.