Mr. Katsumi Yanagimoto has returned to AKP again this year to give a workshop on kyogen (traditional comic theater) for our students.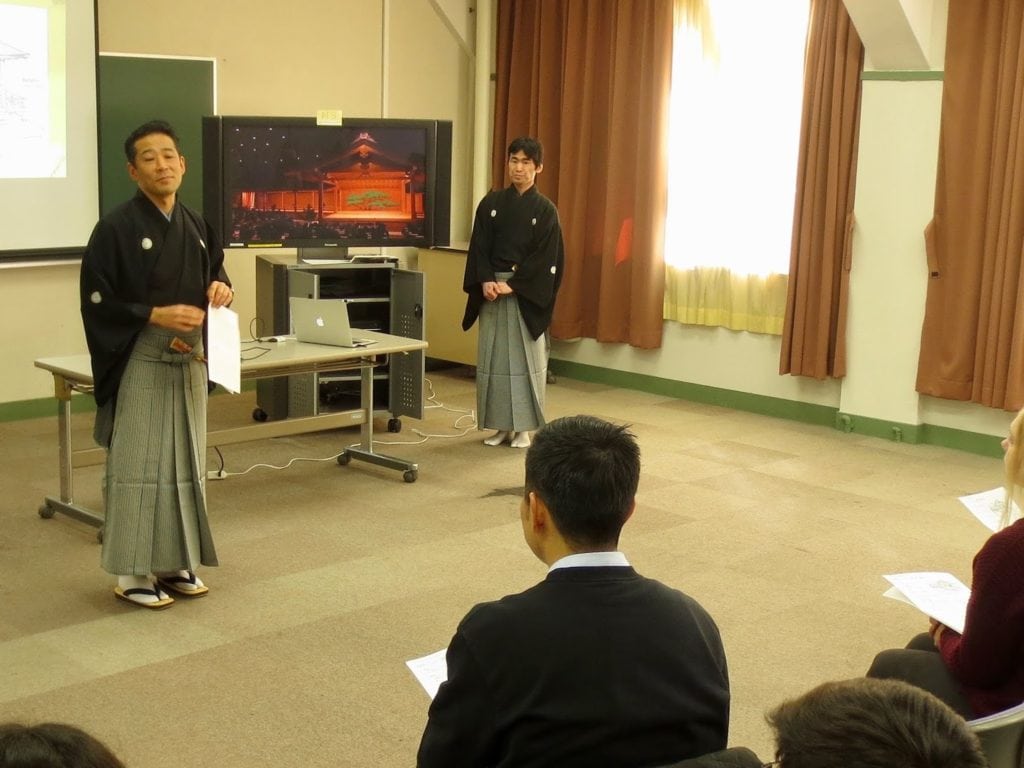 After explaining the characteristics and history of kyogen, students got the chance to perform part of the kyogen play Chidori. Students were taught how to dance while using the folding fan as a prop.
There are many places in Kyoto that give kyogen performances, so if you are interested, make sure to have a look!

Mr. Yanagimoto, Mr. Kawata, thank you for coming!