On March 6th, our Spring students set out on a field trip to Himeji, Hiroshima, and Miyajima.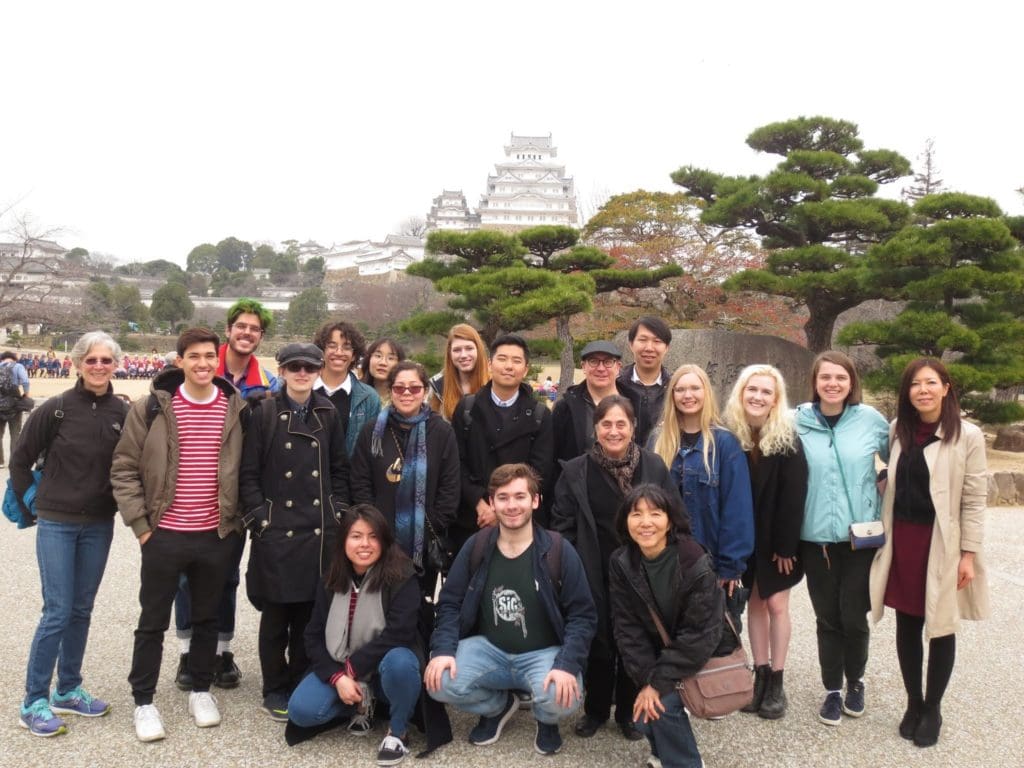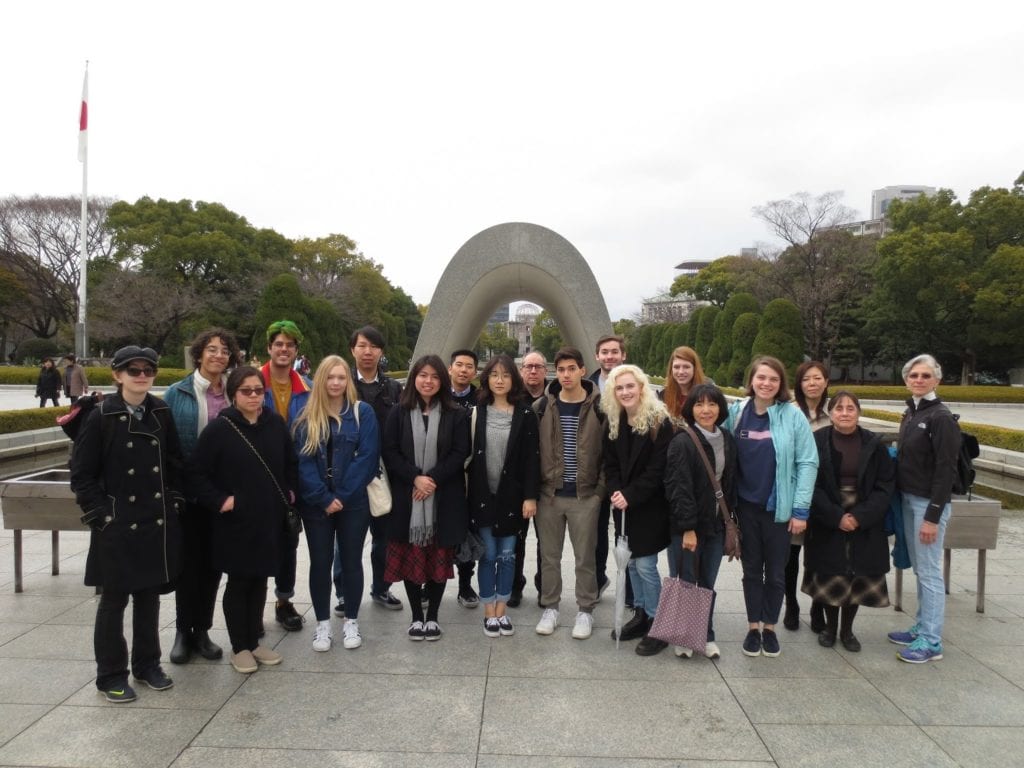 In Himeji, students climbed all the way to the top tower at Himeji Castle.
In Hiroshima, students visited the Hiroshima Peace Park and museum. There they met with Keiko Ogura, an atomic bomb survivor .
Keiko Ogura (center) with AKP students, staff, and faculty.
In Miyajima, student were treated to a high class kaiseki meal and got to participate in a taiko demonstration. Everyone looked great in their yukata!
The end of the field trip marks the beginning of the second half of Spring semester. Students, do your best and enjoy your last few weeks in Kyoto!