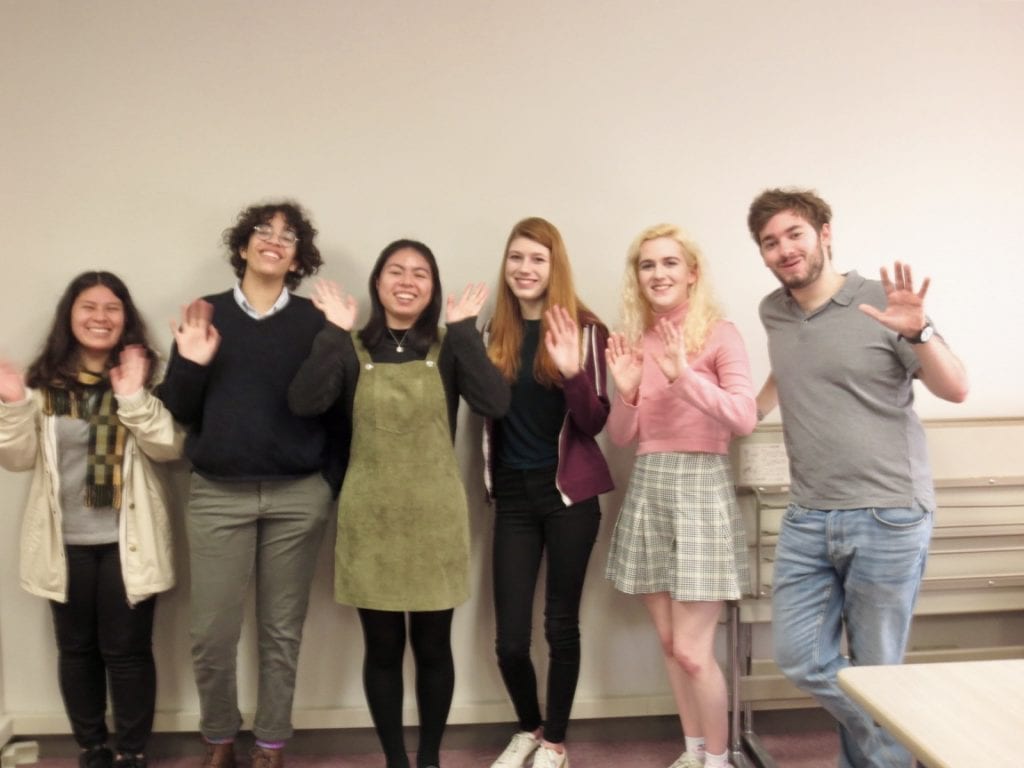 Today in Imao-sensei's class, five Doshisha students volunteered to take surveys written by AKP students.

"Hours Spent Studying," "Commuting to School," "Your Favorite Stationary Items," "A Change of Pace for College Students," and "Your Favorite Animal" were the survey topics. Most AKPers were interested in the everyday lives of the Doshisha students.
After answering the surveys, Doshisha students said they were able to learn more about the differences between Japanese and American culture. There were some interesting cultural exchanges from both sides!
Volunteers, thank you for coming!