This March, Spring 2019 students got to visit Himeji, Hiroshima, and Miyajima as part of the AKP three day field trip.
In Himeji, students visited the historic Himeji Castle. Himeji Castle is one of the largest preserved castles in all of Japan, and is a designated UNESCO World Heritage Site. Hopefully no students bumped their heads on the low beams!
In Hiroshima, students visited the Hiroshima Peace Park and Museum. Ms. Keiko Ogura, an atomic bomb survivor, gave her testimony and spoke with students.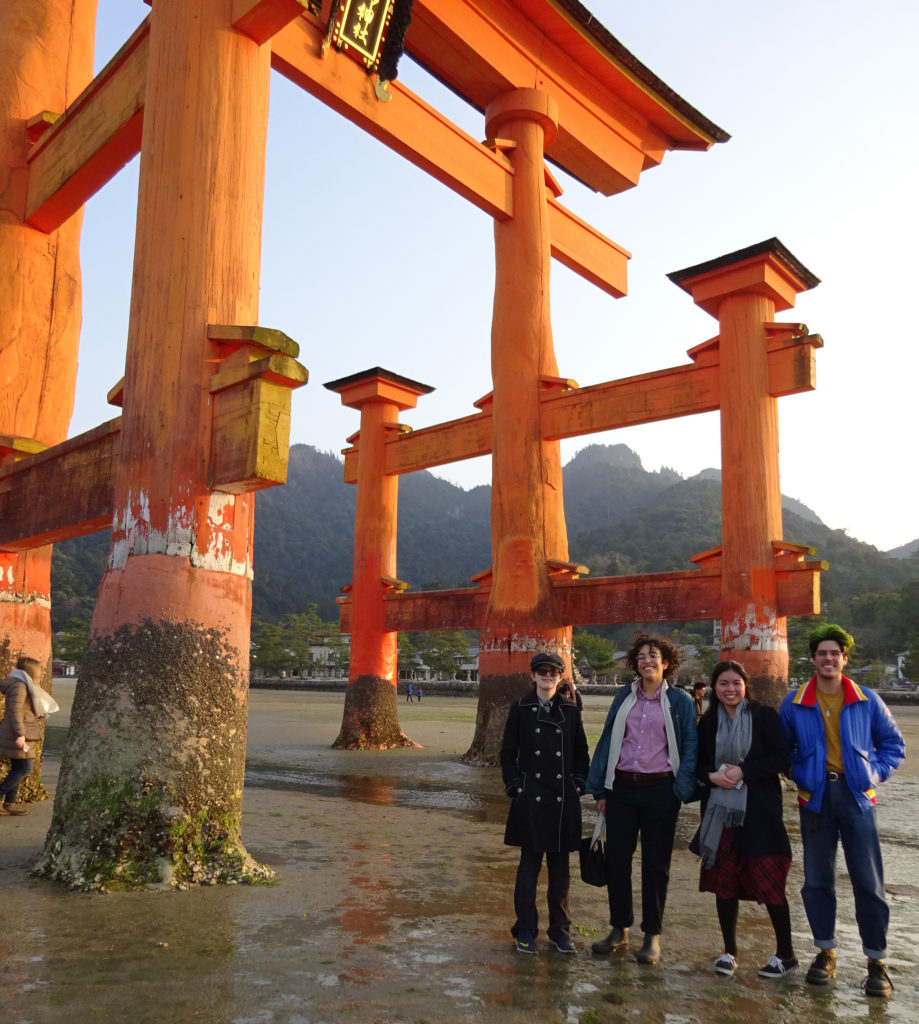 After Hiroshima, students, faculty, and staff made their way to Miyajima by ferry. There they visited Itsukushima Shrine, had a traditional kaiseki dinner, and participated in a taiko demonstration!