Kansai-ben Lecture for Spring 2020 AKPers
Today we held a Kansai-ben lecture for the Spring AKPers. Professor Miyuki Nishimata from the Kyoto Consortium for Japanese Studies graciously came back to hold this lecture again.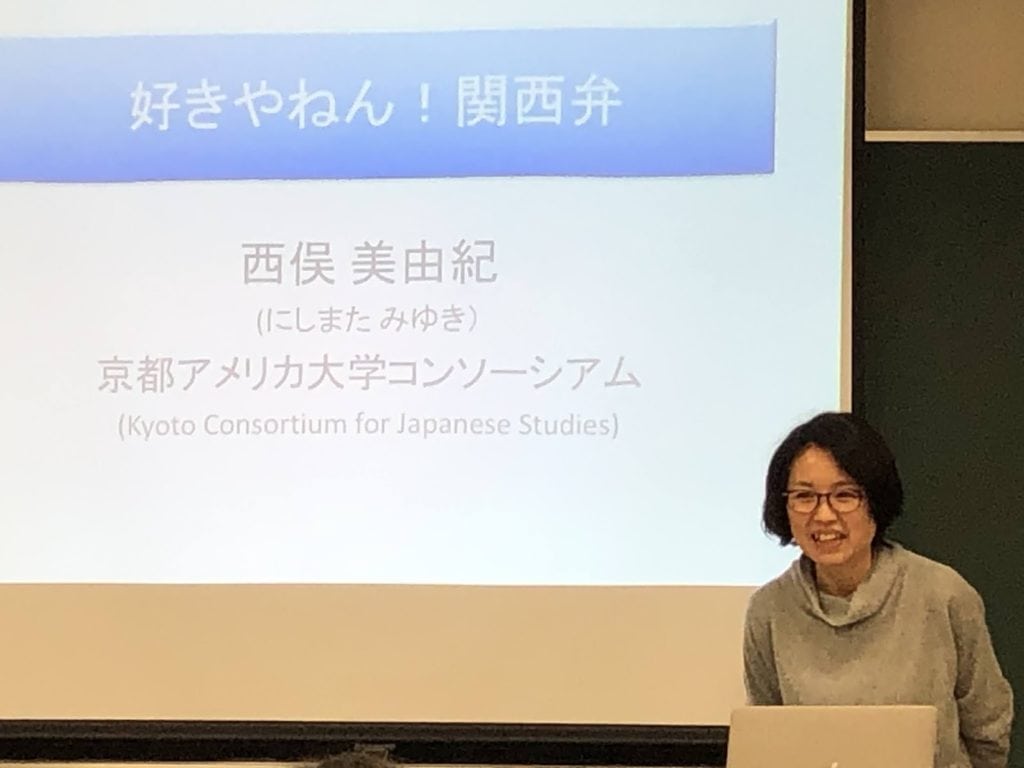 The AKPers were endlessly curious and asked a lot of questions. Looking forward to the next Kansai-ben lecture. Be sure to try out Kansai-ben with your host families and conversation partners.