Today, AKP held our first online language table. 19 students from AKP's consortium schools, Doshisha University, and Doshisha Women's University participated.
This language table was a bilingual exchange. Students were split into small groups and spent 30 minutes talking in Japanese and 30 minutes talking in English. The screenshot below was from when all of us came back together at the end. Such wonderful smiles, everyone.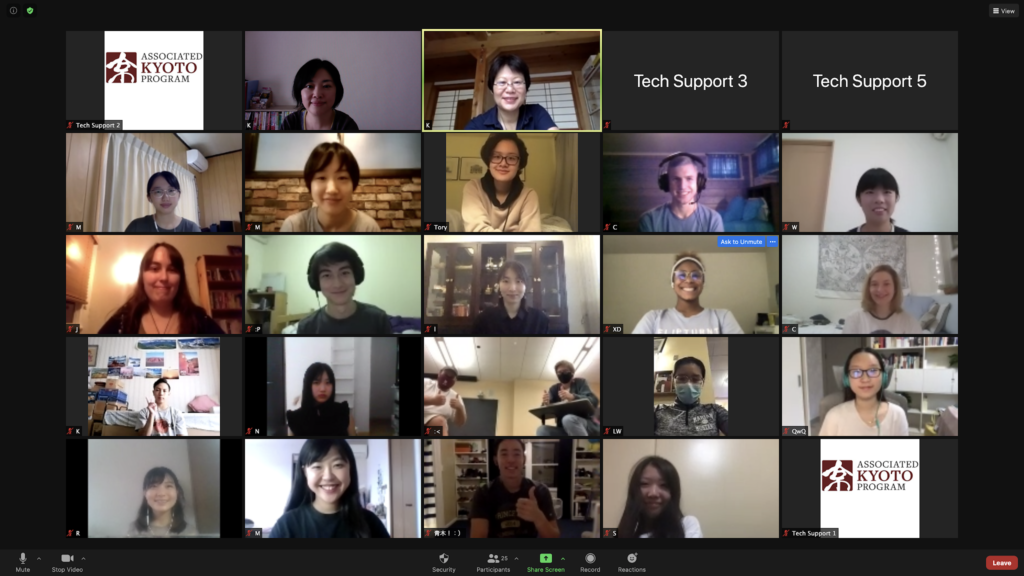 Next language table will be in only Japanese on Thursday, September 17 (Japan Time). We look forward to seeing everyone again!