On Saturday, October 24 (Japan Time), AKP held an online tea ceremony event, "The World of Chanoyu," with Professor Takemoto from Whitman College.
From Whitman College's Chikurakken tea room, Professor Takemoto provided a live lecture and demonstration. Over 70 students from both America and Japan participated in this event.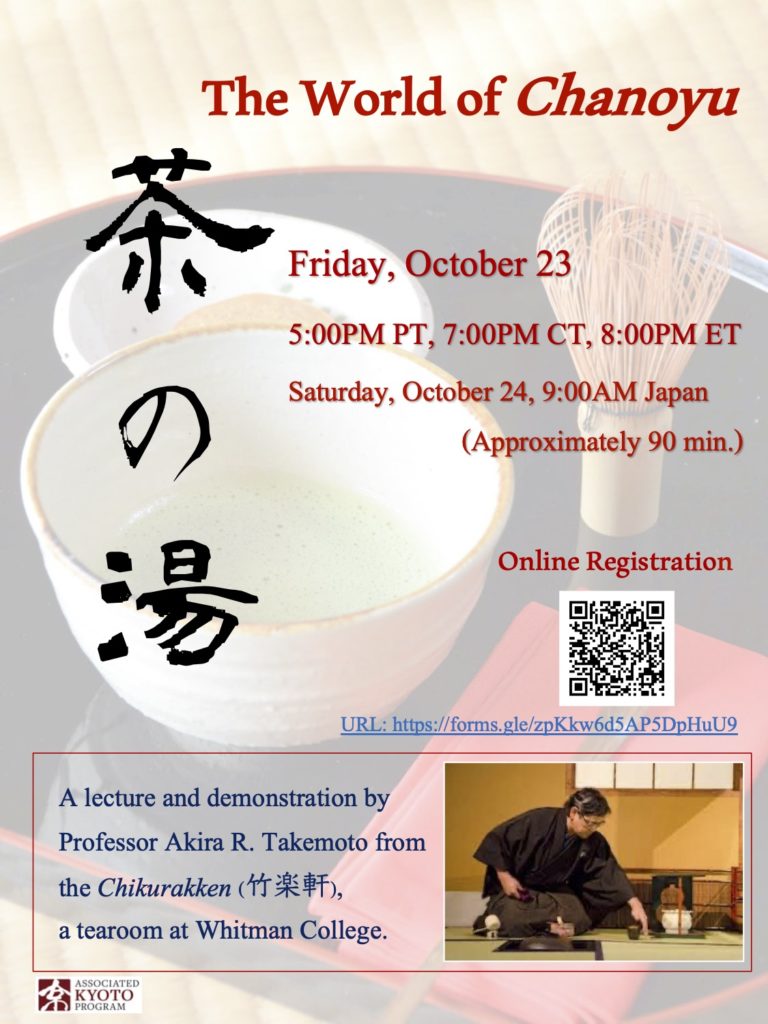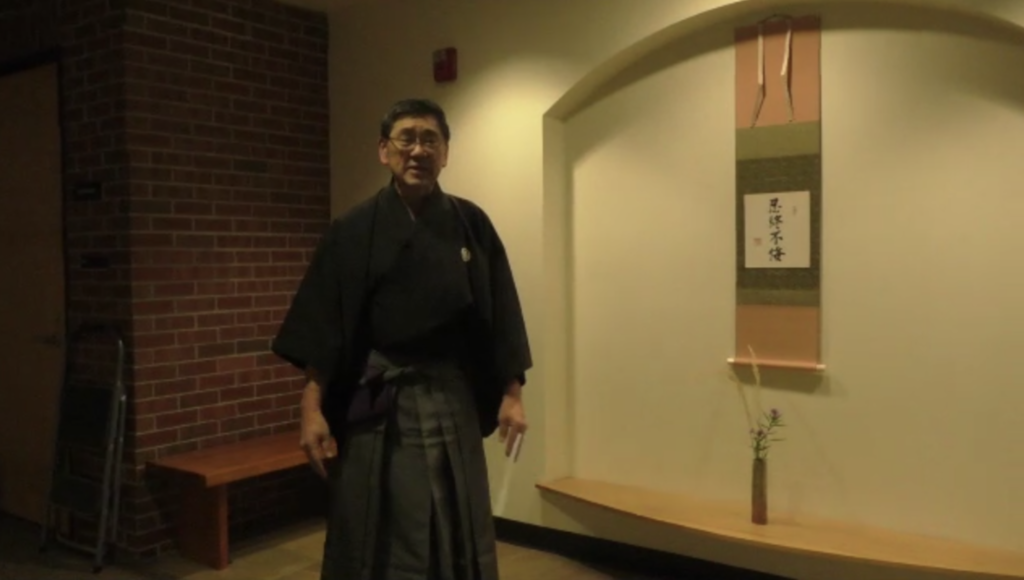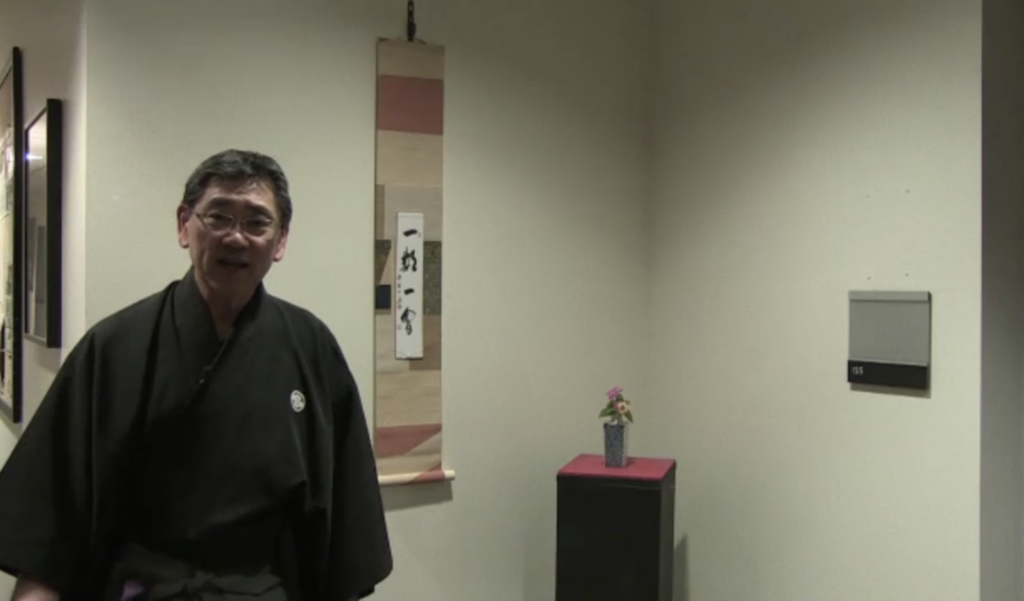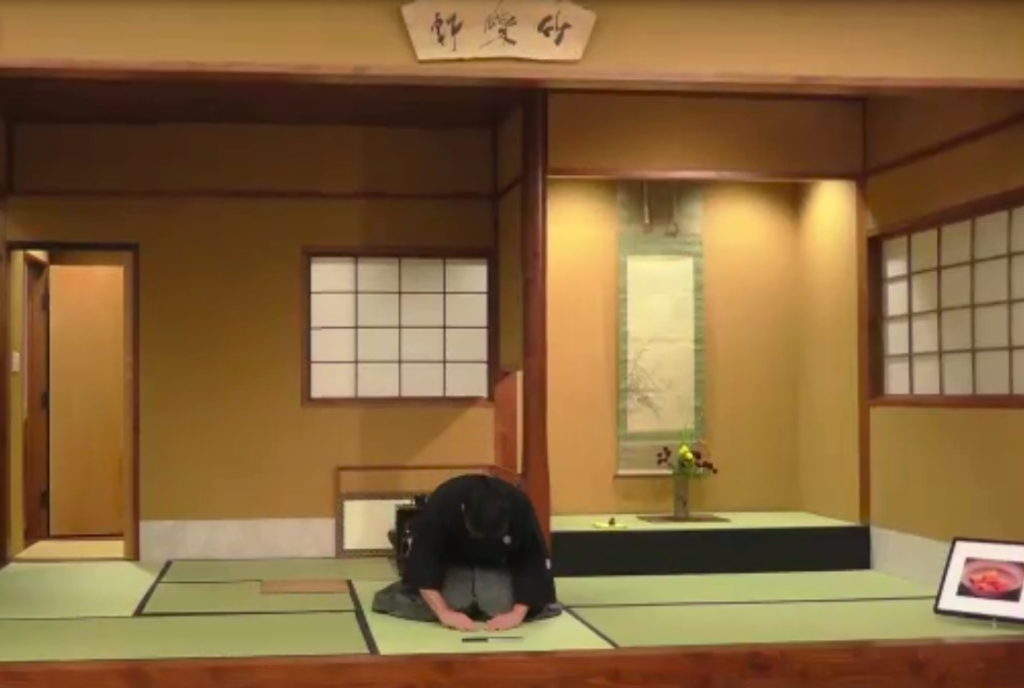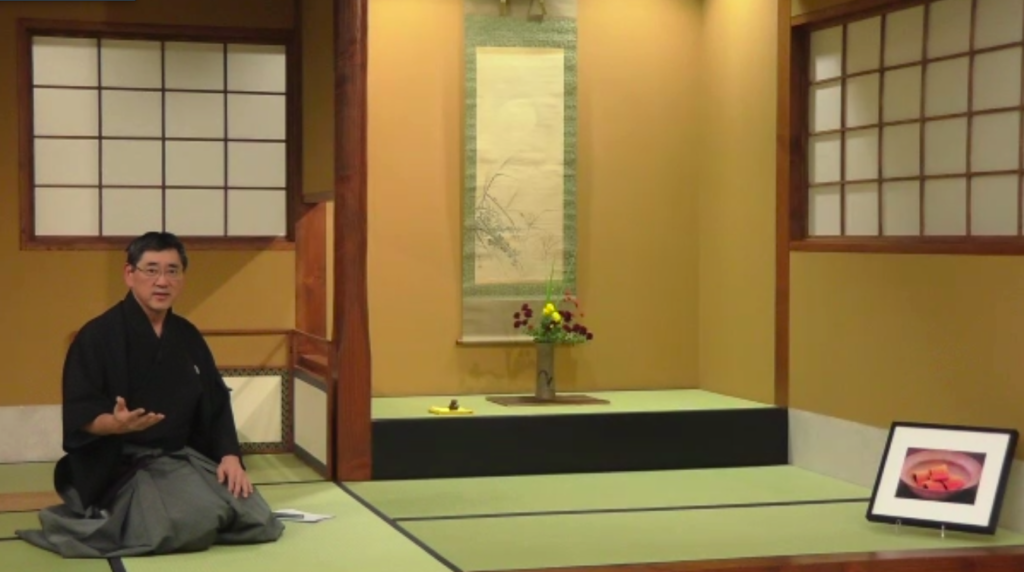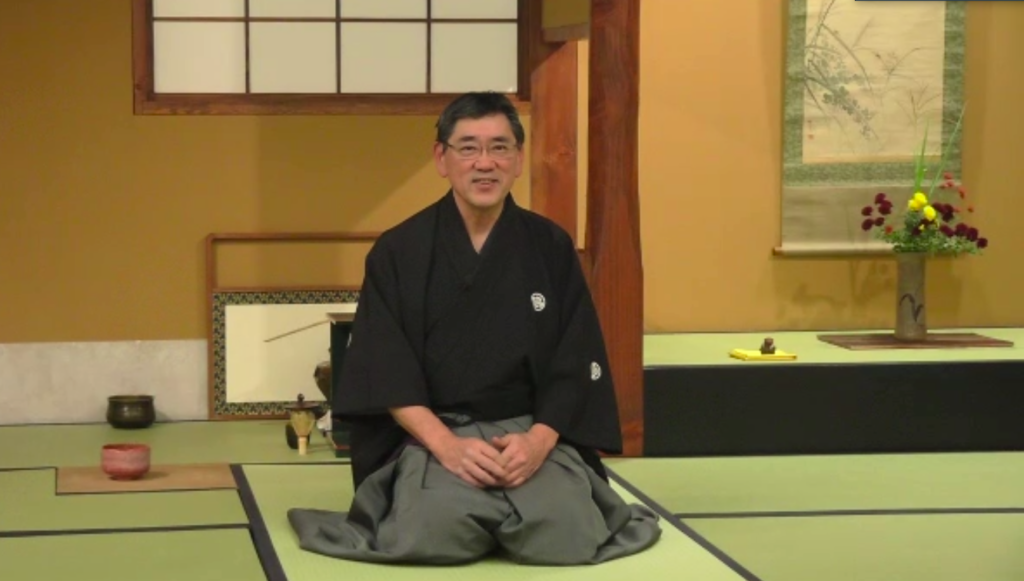 After the event, we conducted a survey and received a lot of wonderful feedback. We'll share a few of them below. Thank you to all who filled out the survey!
"This event was beautifully done. Although we couldn't be there physically, I'm glad I got to enjoy this experience first hand."
"I truly admired the entire process of the lecture where we were learning about different phrases and the general culture of the ceremony, and even the smaller details like the flowers and the tatami. It was very interesting and so relaxing."
"I think it was amazing to see Takemoto-sensei presenting the demonstration of preparing tea and sharing the Japanese culture with us. I learned a lot from the event today."