Professor Imao's Japanese class hosted another discussion with Doshisha and Doshisha Women's College students.
The topic for this discussion was "What do you think about foreign language education in schools?"
This time, there were a lot of students in language education-related majors such as English Language and Culture and Japanese Language Education, so the discussion became very lively!
Afterwards, we took a few photos to commemorate the experience.
Satisfied smiles

"It was fun!"
And then the students exchanged contact information.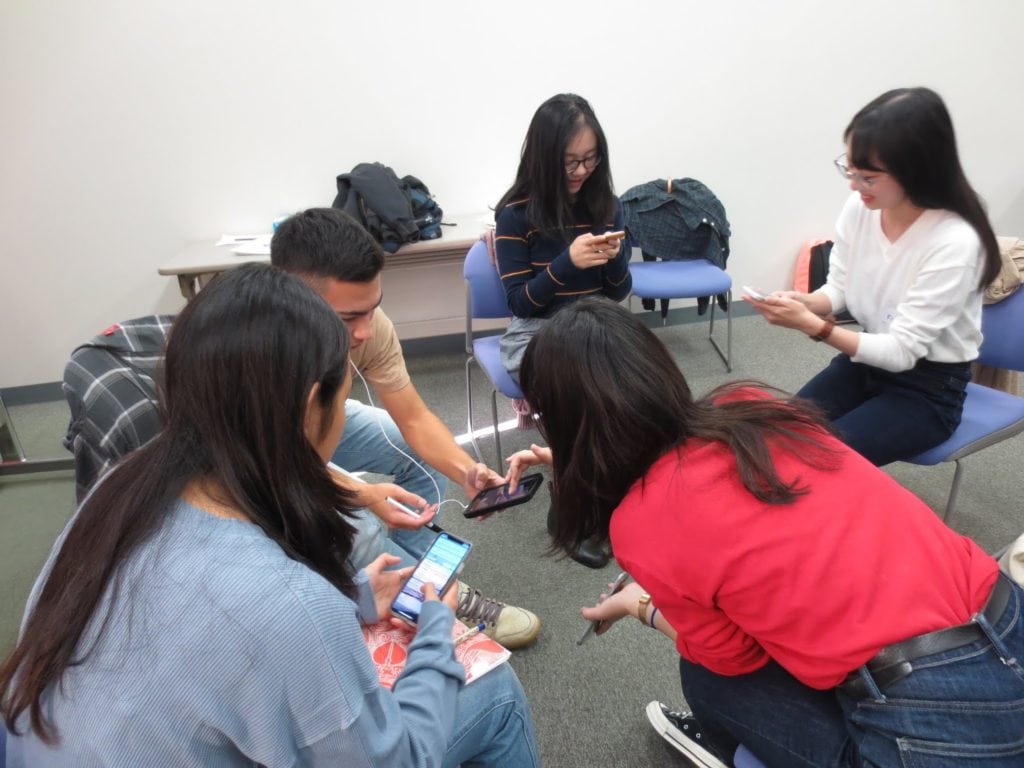 Thank you again to all of the volunteers for coming!