October was a hectic month for our AKPers, but even the weather couldn't stop them from getting out and seeing Kyoto!
Monday, October 7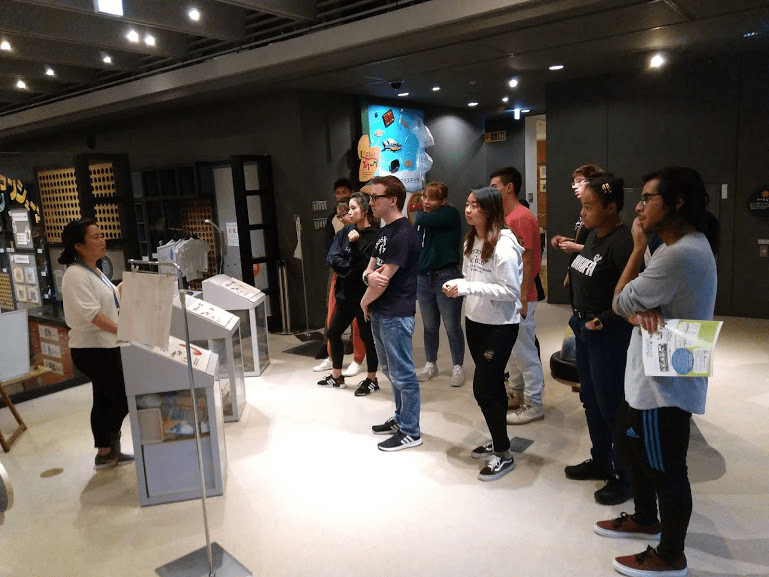 For Professor Takahashi's Environmental and Conservation Issues in Japan course, AKPers visited the Miyako Ecology Center to learn more about Japan's eco-friendly practices. Such practices include collecting plastic bottles, cleaning the fridge to reduce electricity consumption, and much more!
Friday, October 18
Thanks to the great help of Mushanokoji Senke Tea Teachers and Honen-in, AKPers had a chance to experience a traditional tea ceremony. The visit started with the AKPers learning more about tea ceremony procedures and writing their names on Japanese paper. While waiting their turn to experience the tea ceremony and partake in Japanese sweets and green tea, AKPers walked around Honen-in's Japanese garden. Among the many butterflies in the garden, Claire Gilliespie from Smith College said she saw a rare kingfisher!
Monday, October 21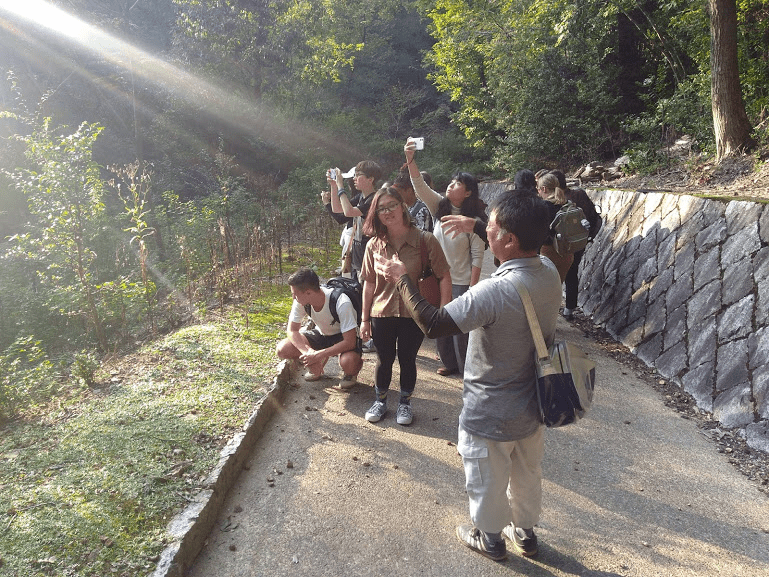 Professor Takahashi took his AKPers on another excursion–this time to Takaraga Pond. There, they learned more about how wild deer eat agricultural food and the severe effect of their feces in an agricultural field. Many people try to catch deer in Japan, but there are strict gun law restrictions.
Friday, October 25
AKP held its annual Halloween Parade! Even though it was raining, the students were all smiles.