Today was the last day for the "Gun Gun Fuyasou" elective course. Throughout the semester, the students were focused and deeply engaged with all their tasks.
This last day, we held a task called "Parting Words." Each student would choose a person to present a "parting word" (their favorite kanji or vocab) to and talk about why they chose that word and that person.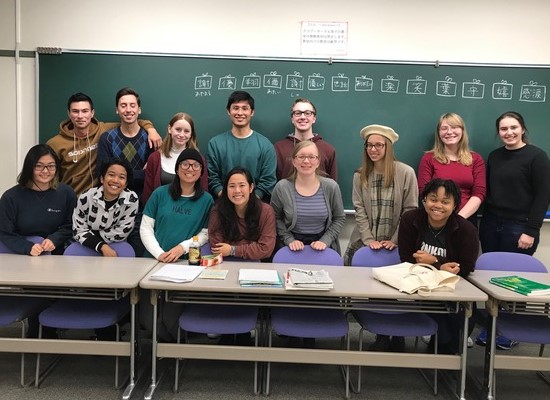 At the end, we took a picture with the students saying "Goi~!" (vocab). It's a little hard to see, but the words that the students chose are written on the blackboard.